Mission
The Utah Center for Vocology conducts research, provides education in vocology, and disseminates information about voice and speech, enabling individuals around the world to enjoy healthy and effective vocal communications.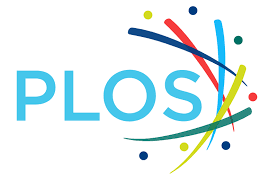 New Publication
A peer-reviewed, research paper written by the UCV team was recently published in PLOS Computational Biology. The article, titled "Vocalization with semi-occluded airways is favorable for optimizing sound production," was co-authored by Ingo R.Titze, Anil Palaparthi, Karin Cox, Amanda Stark, Lynn Maxfield, and Brian Manternach.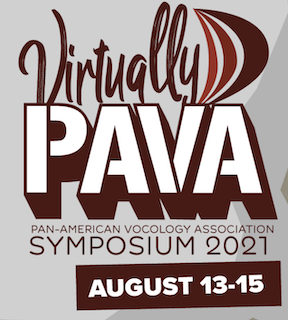 UCV at Fall Voice, PAVA, and Voice Foundation
UCV members gave presentations at the 2021 symposia of the Voice Foundation, Fall Voice, and the Pan American Vocology Association. Team members gave keynote speeches, podium presentations, and poster presentations.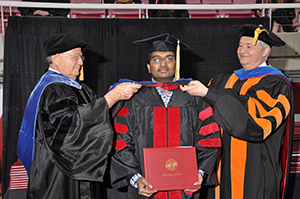 Palaparthi earns PhD
UCV Research Scientist Anil Palaparthi recently completed the Doctor of Philosophy degree in Bioengineering at the University of Utah. In March, Dr. Palaparthi successfully defended his dissertation, titled "Computational Motor Learning and Control at the Vocal Source for Voice Production."
Vision
The Utah Center for Vocology envisions a world where people have access to accurate information regarding the principles governing vocalization, and where all voice uses are recognized and understood.
Strategic Goals
Educate students in the field of vocology, primarily through the Summer Vocology Institute
Conduct original research investigating all aspects of the use, habilitation, and rehabilitation of the voice and speech
Support the "One U" mission of interdisciplinary collaboration by building relationships across departments and colleges, proposing and facilitating interactive research and training projects